HISTORY
GeneSys was initially founded in November 29th of 1999, after better reformation and reorganization, it's established on August 08, 2008 as Genesys Group Corporation, our major members' experience in GeneSys Group has been involving in this industrial and rackmount chassis more than 32 years. Since 1989 we have been devoting ourselves in developing the newest specification of rackmount product, the addresses of our headquarters and factories please check the map here Our organization is an international group between Taiwan and China, all group's actual capital is about 10 million US dollars in GeneSys Group. The cooperative production machines are numerous between Taiwan Strait, we sincerely welcome the worldwide clients to support us continuously as usual.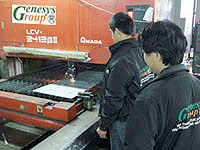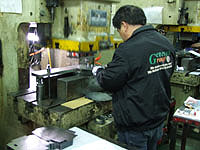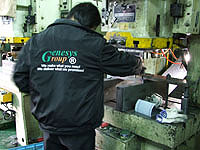 MANAGEMENT POLICY
Stand and support behind customers is our constancy of faith, We make what you need, we deliver what we promised is our eternal commitment, we create the largest market and profit with our partners together. GeneSys Group insists to design the newest specification of competitive product with customers in order to protect client's market and margin as our target. Based on this policy, we can keep focusing our powerful OEM and ODM design and manufacture, and expecting to make the most professional rackmount server product, providing the market leadership to our most favorable and honorable customers and partners.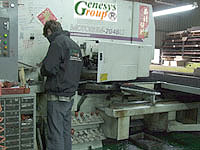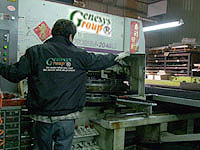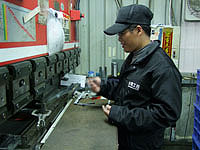 EQUIPMENT
In August of 2008, GeneSys Group Taiwan headquarters has 35 colleagues as the major team, factory capacity is about 3,300 square meters, one automatic production assembly line, both NCT/CNC and laser cutting machines, 10~250 ton press machines 3 set. GeneSys Group China factory has 150 colleagues, factory area is about 23,500 square meters, two automatic production assembly lines, five NCT/CNC and two laser cutting machines, 10~250 ton press machines 50 set, automatic painting line one set.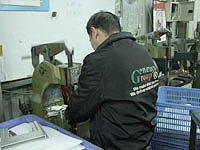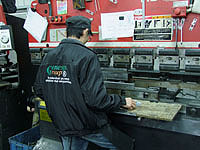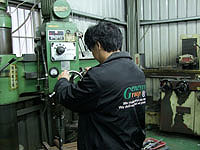 TEAMWORK
Personnel / human resource are the most important property in GeneSys Group, we have the most professional staff who always concentrates the most sincere mind toward to the company, enjoys comfortable working environment together. All GeneSys Group team has more powerful teamwork different from the other competitors, we own the most elegant and honest thought, we taught them pure spirit on the development and manufacture in order to reach the consensus and agreement with various customers in the world.